Tijuca Native Woods
Tradition reinvented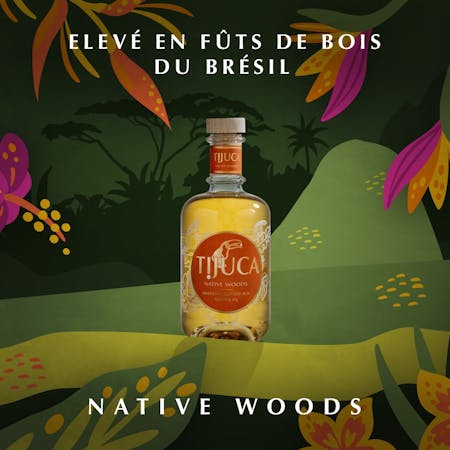 An innovative blend of five cachaças distilled and aged in a unique fazenda in the state of Rio de Janeiro, TIJUCA NATIVE WOODS is a premium spirit made with respect for tradition, terroir and nature.
The sugar cane is cut by hand and processed within a maximum of 24 hours after harvest.
After a natural fermentation of about 24 hours, the distillation is done in two passes in a copper still.
Cachaças are aged in barrels of jequitibá, amburana, ipé, pau brasil and bálsamo for two to three years.
After blending on the fazenda site, without any additives, TIJUCA NATIVE WOODS is bottled in the Cognac region (France) on an ECOCERT certified packaging line.
Tasting rum
Naturally dry and sugar free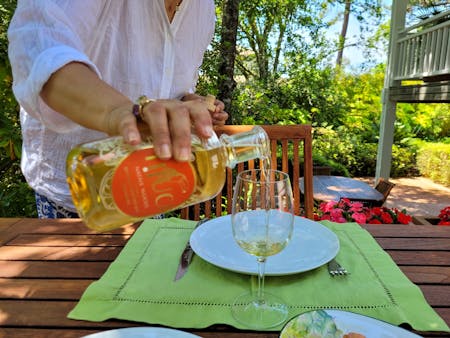 TIJUCA NATIVE WOODS is essentially a tasting rum and can also be used in the composition of refined cocktails, some of which you can discover on our site.
Naturally dry and free of any added sugar, it seduces with its brioche aromas and surprises with its freshness due in particular to the presence of bálsamo whose subtly aniseed top notes bring it a touch of lightness.
TIJUCA NATIVE WOODS is 42% alcohol.
Tasting Note
Discover the aromatic palette of Tijuca Native Woods Tasting note
Order Tijuca Native Woods
Do you want to order Tijuca Native Woods ? commande@tijuca.fr